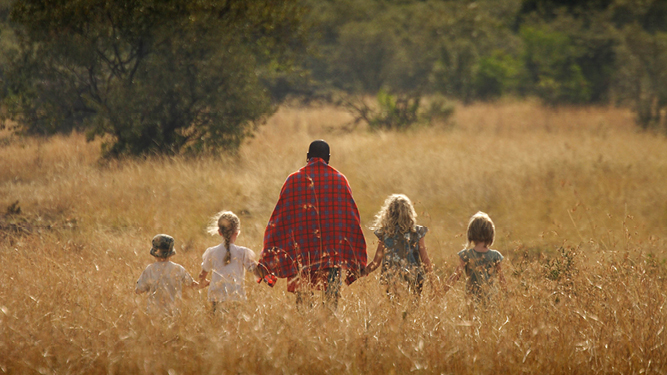 REALM AFRICA SAFARIS – Company Profile
Realm Africa Safaris is a brand name for affordable All – Inclusive Community focused tourism in Uganda, Rwanda, Kenya, Tanzania and Zanzibar.
The company began with meager resources majorly from equity savings but over the years it is growing to join the ranks of some of the lead community focused boutique tour companies and Uganda, and hopefully East Africa as a whole.
Realm Africa Safaris takes into account both conservation and community impacts. Each of the holidays we offer must positively impact the lives, people and the communities you will visit. We are not In this for the cash but for the cause.
---
OUR VISION
Our Vision is to create lasting positive impact on the social, economic, and environmental well-being of each destination we visit or work in through empowerment of the local communities whilst faithfully demonstrating our commitment towards sustainable environmental Conservation.
Realm Africa Safaris seeks to provide the most affordable Safari – Holiday – tour rates and promote Kenya, Rwanda, Tanzania & Uganda as an unrivaled tourist destination in East Africa.
Our long-term plan includes; acquiring and developing small group – boutique hotels – lodges – camps in all our destinations that improve the well-being of the communities providing Sponsored training and employment opportunities to the natives.
---
MISSION
To provide Uniquely tailor-made tour packages, depicting our commitment to social – community – environmental responsibilities, whilst satisfying the needs of our clients and always exceeding their expectations.
Realm Africa Safaris designs tailor made holiday packages that suit our guest's needs – interests, and budget. We at Realm Africa Safaris listen to you tell your travel dream story, and our safari experts build this into a memorable tailor-made holiday(s) – built exclusively for you – we turn dreams into actual reality.
---
COMPANY VALUES
Care, professionalism, integrity, and dedication are some of the core values that underpin the business approach of Realm Africa Safaris. The company has established itself as a strong and reliable company that guarantees quality, consistency and competitive prices. Other core values of the company are excellent customer service, innovation, flexibility, accessibility, and eco-tourism. It is for this reason, that many satisfied customers have named us "the best tour and travel company in Uganda."
---
SALES & MARKETING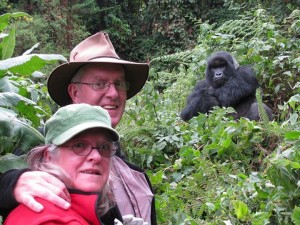 Realm Africa Safaris works closely with the Ugandan Government, Uganda Wildlife Authority, Association of Uganda Tour Operators – AUTO and has two international – Australian Based Representatives' that will help you plan your dream holiday to Africa.
Trudy & Dave bring with them "tons" of knowledge and general business understanding.
Dave likes to fix the systems of the business. Trudy likes to point her camera at everything she sees…..you will enjoy an escorted photographic tour with her. Warning!! You have got to be ready to stay long hours in the wilderness and very patient as she works her way to capturing (on camera) –  Africa's best wild moments.
---
OUR STAFF TEAM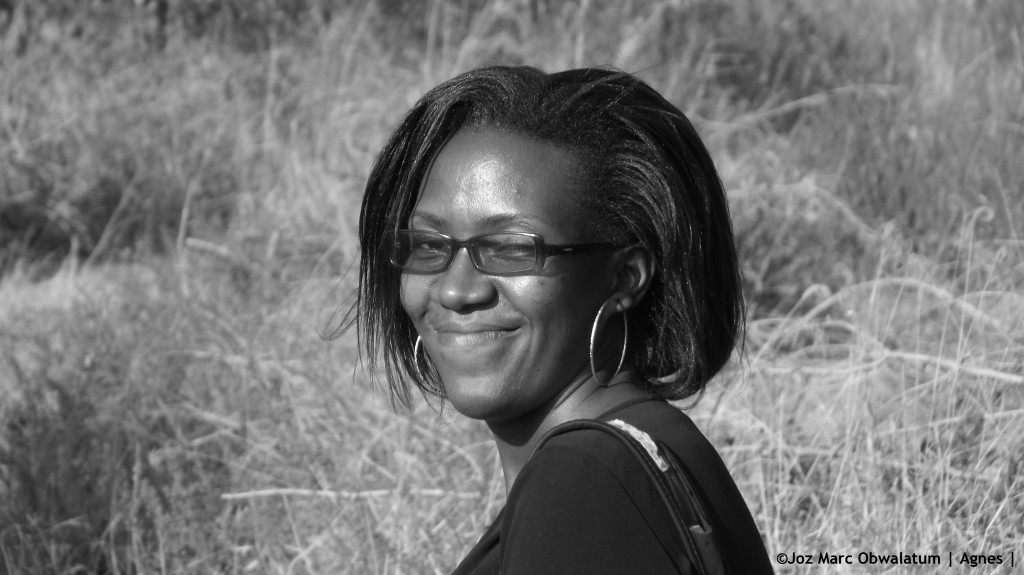 Realm Africa Safaris team is small but robust – we don't regret this!!. Currently, there is 03 office staff. manning the office in Entebbe, we also have over 08 freelance tour diver-guides, who run our trips. Each of these guides possesses a character so unique, and coupled with immense field experiences summed up with good language proficiency in; English, French, Spanish, Dutch, Swahili, and Kinyarwanda.
OUR GUIDES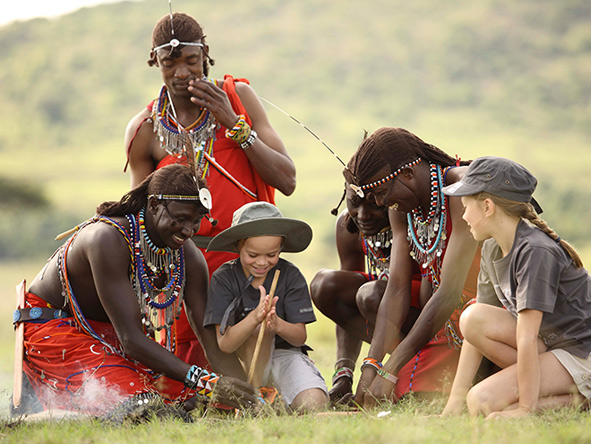 We at Realm Africa Safaris understand the immeasurable value a good guide adds to the success of a holiday experience and therefore hire "the best".
Our highly experienced safari guides have years working as field guides and tour leaders in Uganda, Rwanda, Kenya & Tanzania, therefore, carry years of experience and a wealth of local acquaintance with the flora and fauna, history, culture, geography and some are ardent ornithologists.
We often sponsor a few (for now) to attend refresher guiding training.
OUR VEHICLES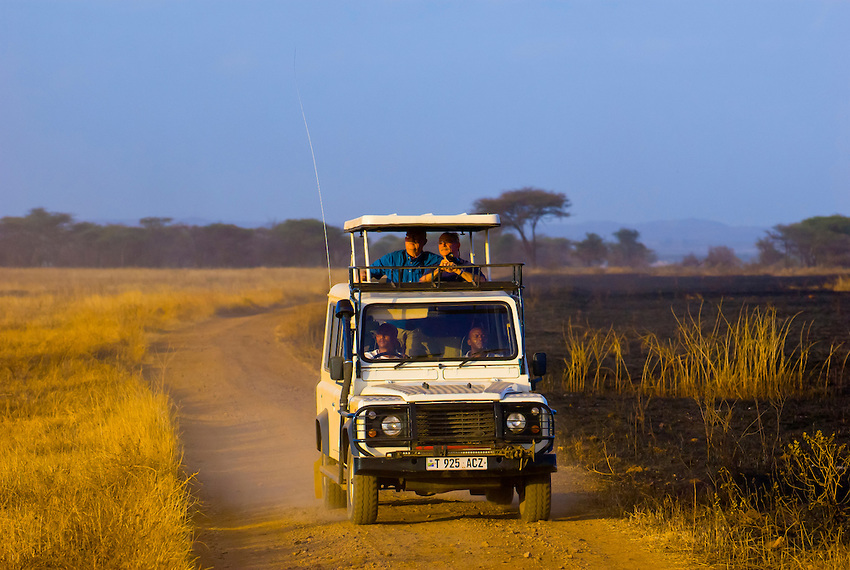 We are Africans – remember!!!? And we know just the right Vehicles to use on our roads.
We use Toyota Land Cruisers and Minibuses – all vehicles are 4WD. They all have a pop-up /slide roofs that allow for a 360° game viewing experience. We make an effort to provide each client on a safari with us the privilege of having a window seat.
Our vehicle maintenance is handled by a reputable local Youth Mechanics Association meaning that we give back to our community an undertaking we at Realm Africa Safaris commit.
OUR SERVICES: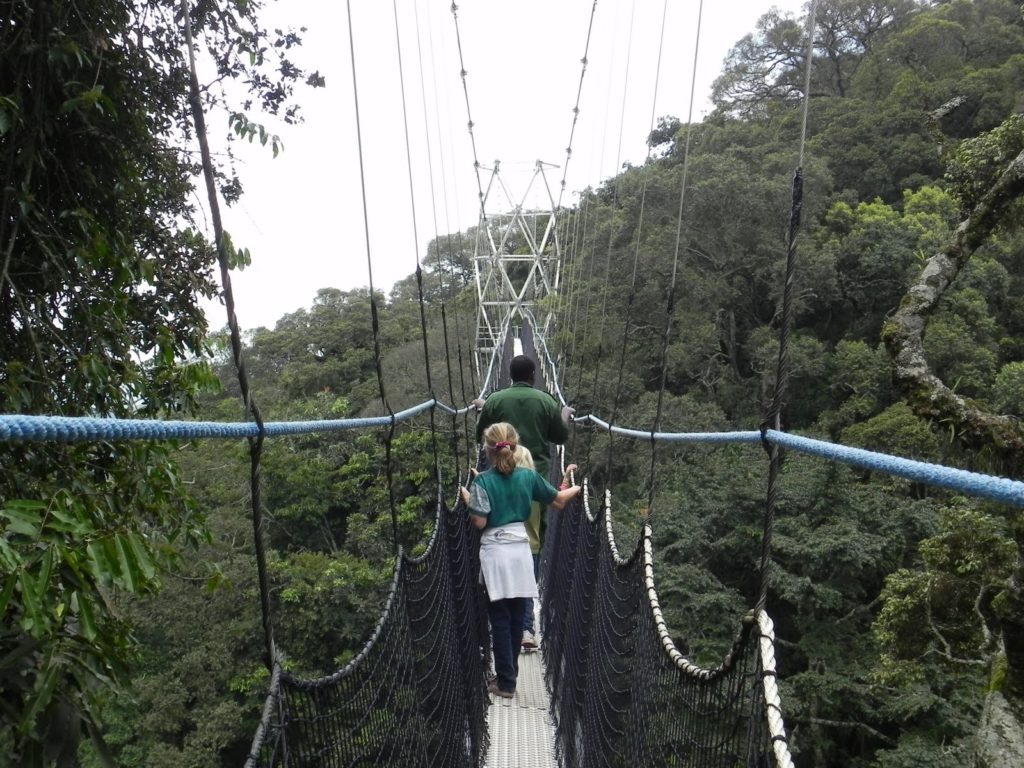 Adventure Tours
When it comes to adventure, nothing beats coming face to face with the Mountain Gorilla, 0nly 800 alive in the world- 440 found in Uganda's Bwindi Impenetrable National Park.
Gorilla trekking is not all there is to say when speaking of Adventure; chimpanzee trekking in Kibale forest National Park, white water rafting and bungee jumping amongst the rapids of the magnificent river Nile – the world's longest.
Gorilla & chimp Trekking is just not all that is there to experience whilst in Uganda & Rwanda. Keen on history, read about Claudius Ptolemy's fabled 'Mountains of the moons'- the Ruwenzori and Mount Elgon.
Gorilla & chimp Trekking, hiking major mountains; still not done it all.
Take on a water safari experience; A launch boat on the Nile, in Murchison Falls National Park, getting you up-close with a narrow 7m cleft with water plunging 43m down in a thunderous show of mighty power, a launch cruise on the Kazinga Channel in Queen Elizabeth National Park gets you personal with nature and wildlife.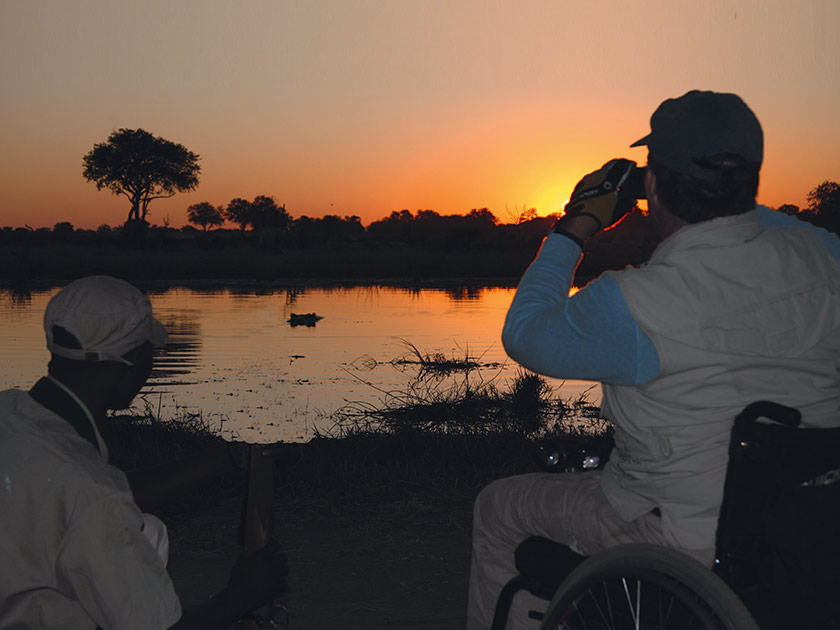 Special Needs – PWD's Trips
Inclusive travel is one Of the most under-serviced travel categories in Africa. However, because we believe travel is for all,  besides our range of classical safari – tours, Realm Africa Safaris offers Special needs – PWD'S -trips that take into account persons with limited mobility. These sort of tours utilize only PWD'S – persons with disabilities friendly facilities.
Special Note:
There are not that many PWD'S friendly hotels in Uganda, Rwanda, Kenya & Tanzania.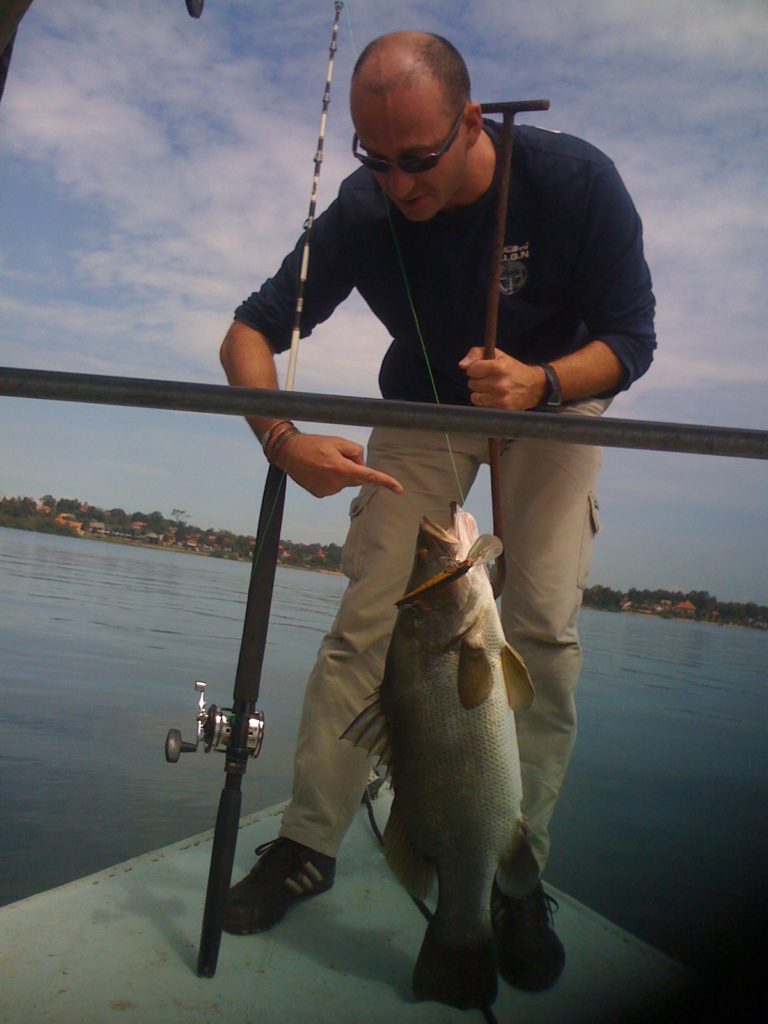 Recreation holidays
Lake Victoria – the world's second largest freshwater lake, provides numerous opportunities for beach tourism on its edge in Entebbe as well as at various islands including Ssese Islands and Bulago Island, where one can enjoy walks on the beach, boat rides, lazy bird watching excursion walks, some water sports, and visits to the local fishing villages.
Relax on the shores of Lake Bunyonyi, enjoy the peace, beauty, and tranquility at the source of the Nile in Jinja, and visit the Mahatma Gandhi Shrine – the universal apostle of peace and non-violence; his ashes were immersed in the river Nile in 1948, as he requested.
Step out, mix and mingle with local Ugandans on a night outing in Kampala, Entebbe or Jinja and feel the pulse of these buzzing cities; Ugandans love to have "King Size" fun all night long.
SUSTAINABLE TOURISM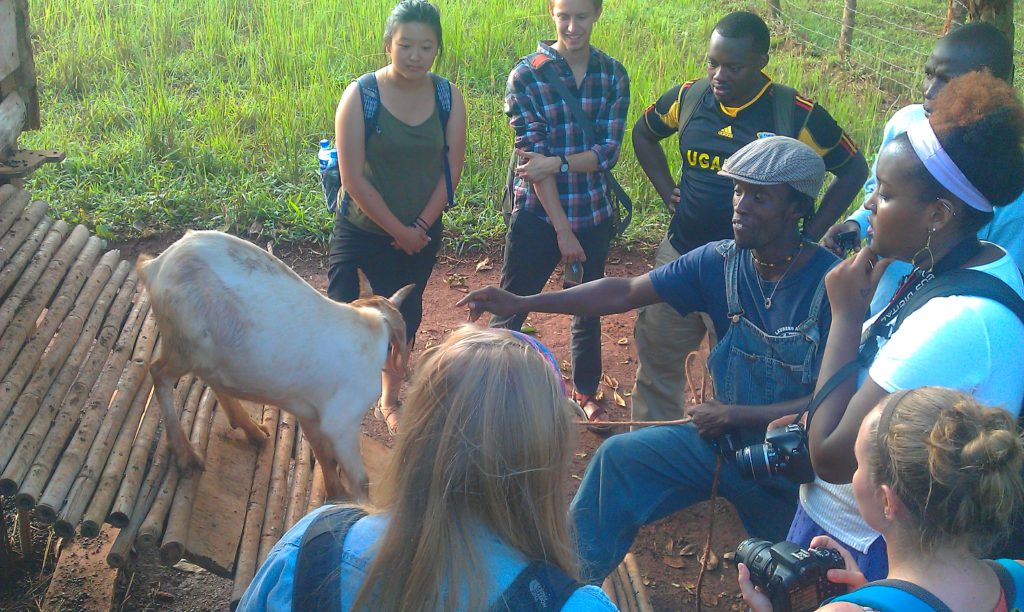 At Realm Africa Safaris we understand the values of sustainable -responsible Tourism and are therefore highly conscious of the need to defend the natural environments and valuable cultural heritage. We have therefore established partnerships with a number of local projects, to maximize the benefits tourism can bring to local communities. One of these projects is the Green Youth Conservation a local youth group that plants trees and creates awareness on environments.
A visit will support community-based initiatives, varying from the funding tree planting and conservation campaigns in Schools to the supply of clean drinking water and the making of traditional handicrafts within Villages.